Tamarron Association of
Condominium Owners
W

ELCOME TO THE

M

OUNTAINS!
The budget workshop for the 2023 budget will be held on Thursday, November 10, 2022.
The next Board meeting will be on Friday, November 11th. Owners are welcome to attend either
in-person or online. Zoom login information will be sent via e-mail the week prior to the meetings.
Please note that all correspondence to the TACO Business Office should be addressed to:
Allisa Oliger
314 Tamarron Drive North
Durango, CO 81301
We are no longer using the P.O. Box 3148 address. If you have any automatic payments set up
that are sent through the mail, be sure to make that change.
Click here for information and updates from the Tamarron Landscape Committee.
There are 3 parking spaces in each of the outlying areas designated strictly for oversized parking;
trailers, RVs, mobile homes, etc. Use of these spaces requires prior reservation/registration at
the front desk. Parking of trailers and/or oversized vehicles is NOT allowed in the Lodge parking lot.
RECYCLING is available at the Lodge in the alcove just north of the Central Tower.
PLEASE BE SURE TO BREAK DOWN YOUR BOXES!
No glass, styrofoam, or shredded paper.
Click here for information regarding vehicle storage in the Durango area.
Golfers! Click here for information and a schedule of events for the 2022 season!
Click here to watch a 20 minute YouTube video titled Twenty Years At Tamarron.
Many thanks to Eric Van Leuven for the use of his music.
Due to a change in Colorado law, TACO will no longer be using the Zego Paylease system for online payment of owners' statements effective July 1, 2022. If you would like to set up automatic payments from your bank account, CLICK HERE, fill out the ACH form, and send it to Allisa Oliger (mail or e-mail).
Schedule of Meetings for 2022 ~ 2023
Budget Workshop ~ Thursday, November 10th, 2022




Fall Board Meeting ~

Friday, November 11th, 2022




Winter Board Meeting ~ Friday, February 3rd, 2023




Spring Board Meeting ~ Friday, May 26th, 2023




Summer/Fall Board Meeting ~ Thursday, September 7th, 2023




Annual Owner's Meeting ~ Friday, September 8th, 2023
Agendas for each meeting will be posted on this
web page and in the lobby of the Lodge
prior to each meeting.
Pool & Fitness Facilities
For those interested in a Social (Pool & Fitness)
or Full (Golf, Pool & Fitness) Membership in the new facility, click here for a membership application. For information regarding either of these membership levels, contact either Ken Stone (970-382-6784) or Kimberly Lohre (970-382-7825) at Glacier Club.
TACO Alpine membership information
Some of our neighbors at Tamarron
If you have some interesting photos that you would like to share on this page, please e-mail them to gprisby@tamarronhoa.com
Golf early and often! The course is scheduled to close in ...
Tentative Schedule of Events for 2022





Back To Golf Scramble ............................... Saturday, May 21st




Member-Member ......................................... Saturday, July 23rd




Club Championship ... Friday & Saturday, August 19th & 20th




TACO Owners Tournament ............. Saturday, September 10th





Be sure to return to this space for additional




information and events!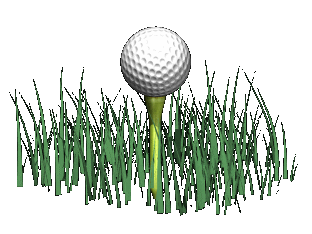 Owners Across the Country
This map shows the number of owners hailing from each state.
Updated 9/14/2022
Sign up for La Plata County Code Red alerts
Local News Network Durango (an online alternative to the Durango Herald)
Durango Weather Guy, for the best weather reporting for the Durango area
Click on the image to the right for a Durango Herald article of
August 30, 2018 regarding one of the worst movies ever made
... Avalanche ...starring Rock Hudson and Mia Farrow.
The one thing it has going for it ..... it was filmed right here at Tamarron.
Vehicle Storage Information
​
As a number of our more distant owners have learned, Tamarron doesn't have the ability to store vehicles for an extended period of time. Fortunately, there is a solution to this problem. Anne Stokes, a former Tamarron owner and
Board member lives out toward the airport and has the space to store vehicles.
For information, text Anne at 970-769-0512 or e-mail her at addesign@durango.net
2022 TACO Owners Golf Tournament
Second Place
Rick Kues, Ken Golden,
Lee Ann Bode, Kathy Puglise
First Place
Paul Puglise, Bill Hill,
John Neibling, Sue Tibbetts
Third Place
Gary Prisby, Scott Gillen,
Lori Helm, Randy White (AWOL)
These are short video presentations of each of the four areas.
Many thanks to Tamarron owner, Matt Wayman, for his wonderful videography.
If you're looking to have some property marketing videography done,
contact Matt at matt@comfyvisuals.com
Thanks to Allisa and Page for the photos ....
.... and thanks to Mickey Jones for the music.